About Naper Valley Masonry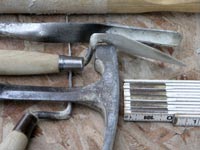 For hundreds – indeed, thousands – of years, people have been building their homes from brick and stone. And why not? As construction materials have been tried and tested over generations, brick and stone have become recognized as being the most effective and durable materials to use for long-lasting and beautiful construction.
Naper Valley Masonry was founded in 1991 with this philosophy in mind, and with the sole purpose of establishing a resource for high-end custom brickwork and stonework. Based in the outlying Chicagoland area, Naper Valley Masonry has dedicated itself to providing customers with the utmost in quality service and construction.
When considering masonry services, we ask that you consider Naper Valley Masonry for your needs, knowing that we are proud to be able to claim the following:
We offer a complete array of stonework and brickwork services
All our employees have 10 years or more experience in the masonry industry
Our pricing remains competitive and reasonable
We provide courteous and knowledgeable service on all projects, from inception to completion
We use only the highest-quality materials and the most proven construction methods in our projects
We will not consider the job completed until you are fully satisfied
Contact us with your needs and we can provide you with a quote.
Masonry Services
How can we help you?
Testimonials
"We would highly recommend this company..."
Continue Reading
Contact Us
Phone:
Fax:
Email: Contact Form